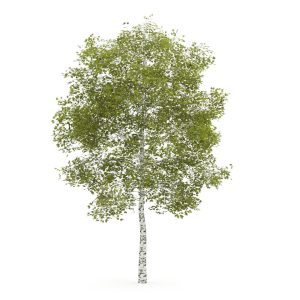 Project Scope
The shore impact zone (the first 50 feet from lake) around the PGOLID Lakes have experienced a significant reduction in the number of healthy young trees.  When the mature trees we have die, there will be very few trees left on the shoreline.  This project hopes to start a seed that promotes tree growth within PGOLID providing shoreline stabilization and fish and wildlife habitat.
Goal: Provide and plant trees within the Shore Impact Zone (0-50 feet from lake) in PGOLID in 2021.
Participants: Landowners that have property within the Shore Impact Zone of the Lake.
Cost: $30 per tree. Landowners pay $15 per tree which includes delivery & planting. The Pelican Group of Lakes Improvement District pays the other $15 as an incentive to landowners.
Size of Trees: The trees are approximately 3-4 feet tall.
Species Available: Paper Birch, White Pine, Sugar Maple, Red Oak.
Timing: Trees will be delivered by arrangement.  Orders are due by April 1st, 2021.
Limitations: Participants are limited to 2 trees per parcel.  The tree must be planted within 50 feet of the lakeshore. The landowner agrees to proper watering and care of the tree after planting.
---
How can I order?
Please submit your order using the online form below.  Choose 2 trees out of the 4 different species options.
---