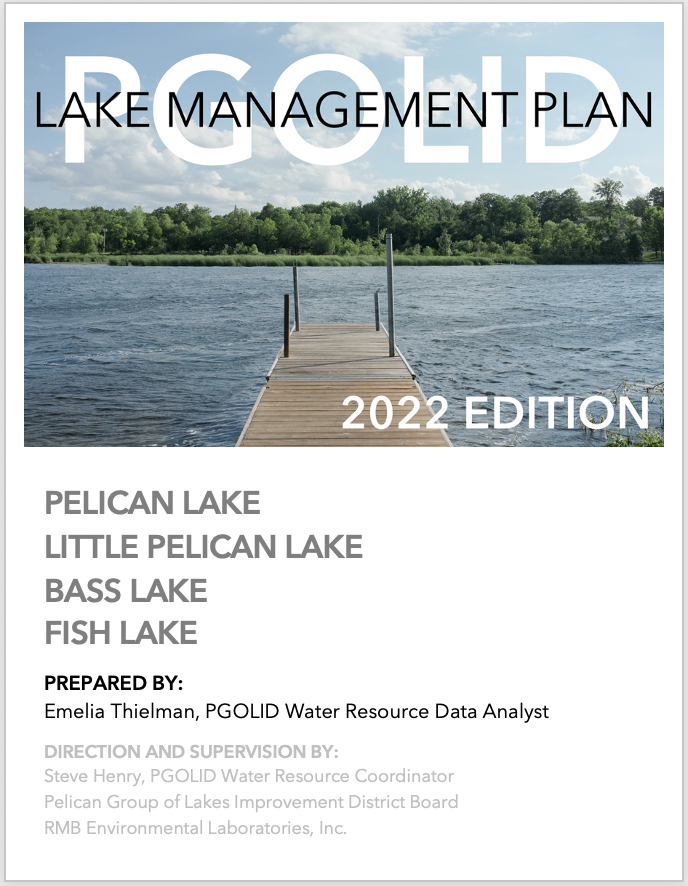 Download the 2022 PGOLID Lake Management Plan
The PGOLID Lake Management Plan is a comprehensive report from over two decades of data collection and effort from many organizations. It is a summary of water quality data along with information and background about the surrounding area, demographics and land use.
This report gets updated every other year once the previous year's data is analyzed. The 2022 Edition includes data through the end of 2021.  For data reports from 2022, see our water quality monitoring programs page: https://pgolid.org/programs/wq.
Contact
Emelia Thielman
lakes@rmbel.com