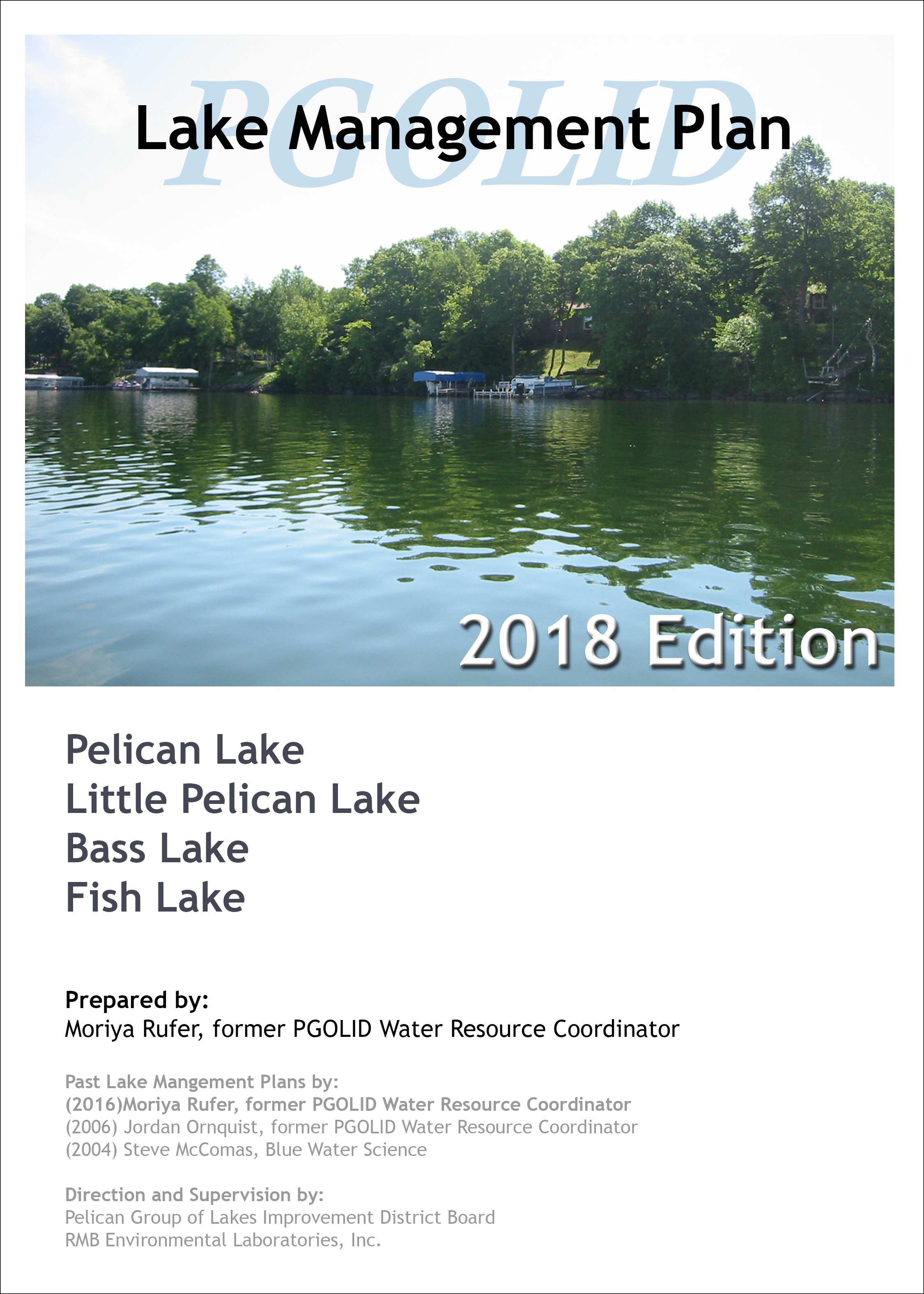 The PGOLID Lake Management Plan is a comprehensive report from over a decade of data collection and effort from many organizations. It is a summary of water quality data along with information and background about the surrounding area, demographics and land use.
This report gets updated every other year once the previous year's data is analyzed. The 2018 Edition includes data through the end of 2017.  For data reports from 2018, see our water quality monitoring programs page: https://pgolid.org/programs/wq.
If you have questions, please contact the Water Resource Coordinator, Ellie Kriese at 218-846-1465 or ellie.kriese@rmbel.info.
Download the 2018 Lake Management Plan (pdf, 3,685 KB)
2018 PGOLID Lake Management Plan Table of Contents
To look at just one section of the report, use the links below.
Chapter 2. Watershed and Lakeshed Characteristics
Chapter 5. Fisheries Status and Consumption Guidelines
Chapter 6. Waste Treatment History and Status
Chapter 8. Aquatic Plant Surveys
Chapter 9. Ongoing Educational Programs